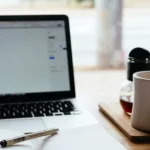 E-commerce Customer Service Job Description
Requirements
1. Bachelor's Degree / Master, or similar; Commerce, Sales, and Marketing, Hospitality, Business Administration, or any relevant courses.
2. Have a minimum of 1 year of experience in customer service
3. Fluency in both spoken and written English and Arabic is mandatory.
4. Handle daily tax invoices, have knowledge of ERP system, and handle customer service
Responsibility:
1. Reply to customers' online inquiries from Instagram, Facebook, and WhatsApp, and answer headline calls.
2. Send messages and emails to existing customers on a regular basis.
3. Input orders in the ERP system and deal with daily cash.
4. Solve after-sales complaints by cooperating with the warehouse manager to rearrange the second delivery.
5. Complete task by the manager
Salary and duty time:
1. Basic salary AED: 2500 + Bonus salary of 500
2. One day off per week
3. Paid annual leave of 15 days after one year.
4. We have a lovely team. We do team unit activities frequently. We do coaching and assistance on how to hit better sales results.
5. Here you can learn how to use the EPR system. How to do advertising online and run e-commerce websites and businesses.
About us: We are one of the largest outdoor furniture suppliers in the UAE. We have over ten years of experience in retailing outdoor furniture in Dubai. Our mission is to make our customer's homes/gardens beautiful, amazing, elegant, enjoyable, and relaxing. Welcome to join us.
Job Type: Full-time
Salary: AED2,500.00 – AED3,500.00 per month
Ability to commute/relocate:
Dubai International City: Reliably commute or plan to relocate before starting work (Required)
Language: