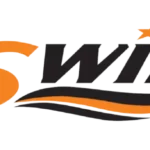 Website FurnitureSwin Swin Furniture
Live The Good Life Outdoors
Job Description for Online Sales Executive Job
Perform online sales activities to achieve company sales objectives.
Perform daily tasks based on assigned work plan.
Maintain up-to-date knowledge about product information and promotions.
Respond to customer queries promptly and professionally.
Work independently or in a team to achieve monthly sales quota.
Provide excellent services and ensure customer satisfaction.
Develop sales strategies and determine sales forecast and projections.
 Stay abreast with online marketing trends and competitors.
Desired Candidate Profile
Languages Needed :
English
 Good Communications Skills.
Knowledge of SEO.
Excellent Use Of Language.
Good researcher skill market.
Company Industry
Department / Functional Area